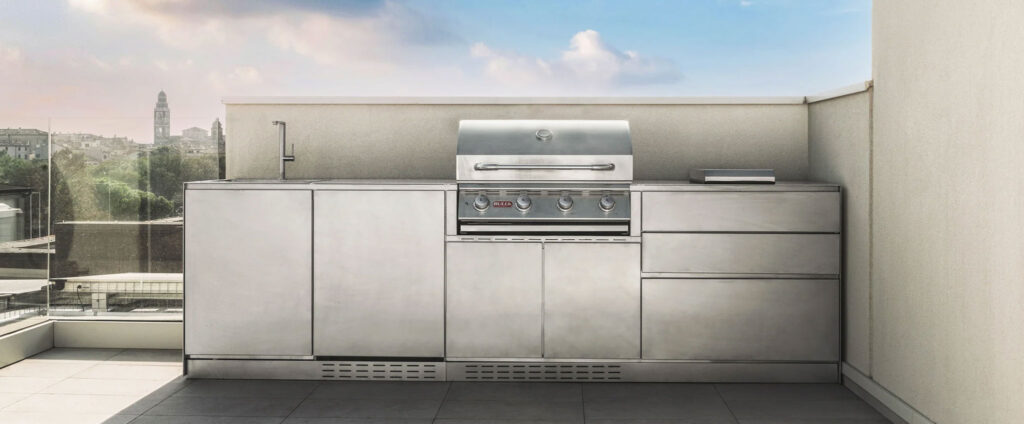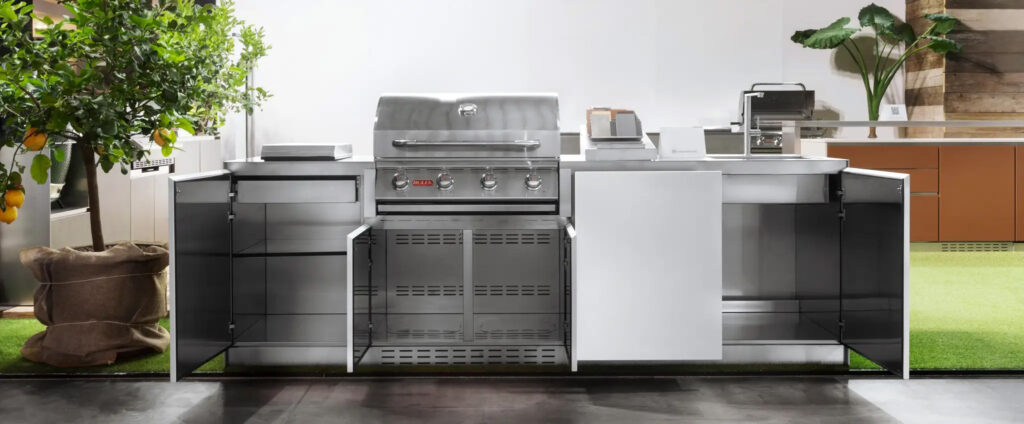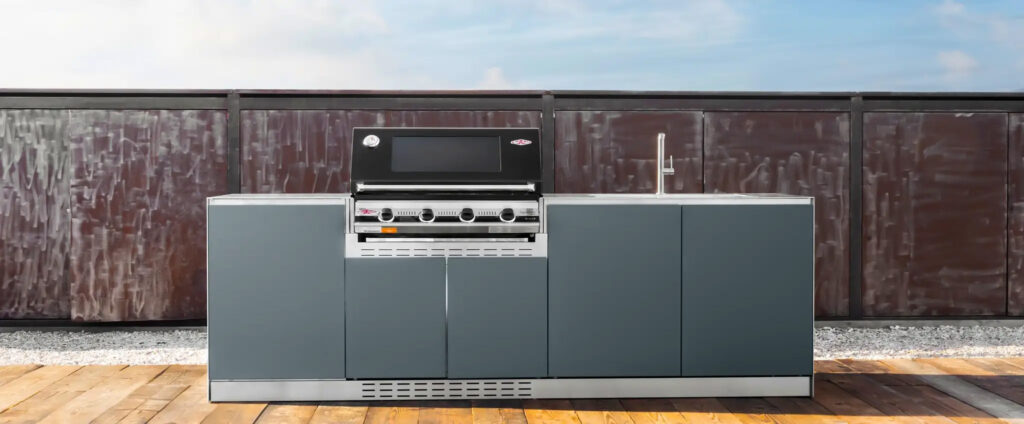 Outdoor Kitchens: eat outside with design and functionality
We are manufacturers of durable stainless steel outdoor kitchens designed to withstand the test of time. If you love outdoor living and have a garden or a spacious terrace, you can turn to our OF outdoorkitchens specialized dealers to collaborate with them in designing your own design outdoor kitchen meant to be experienced and used in the great outdoors. OF stainless steel kitchens have become an increasingly essential feature for those who enjoy life, company, and cooking delicious food on a professional barbecue. OF outdoor kitchens, eat outside with design and functionality!

Stainless Steel Outdoor Kitchens
Expressing your own style should not only be limited to the interior of your home. With our design stainless steel outdoor kitchens, you can extend your passion for sophisticated environments by combining beauty and functionality even in your garden. Installing an outdoor kitchen means creating an inviting place where friends and family can gather and enjoy food and company. Stainless steel is rust and corrosion resistant, ensuring that your kitchen maintains its bright and clean appearance for years to come. The shining worktops and hand-finished details harmoniously blend with the large workspaces and intelligent storage solutions. The result is a kitchen-environment that will be a pleasure to use.
An outdoor kitchen… as inside, so outside. Inside your home, you have already chosen a functional, designer kitchen, with attention to every detail. You chose it to express who you are, with your style and taste. Now is the time to think about the kitchen for your outdoor spaces. Because your life is also there. In your garden. In your attic. In your terrace. The steel outdoor kitchen is the perfect solution to enjoy your moments of relaxation in the open air. Thanks to OF outdoorkitchens you have the opportunity to buy a modular steel solution with or without barbecue. Elegant. Made in Italy. Indestructible. And above all, accessible to everyone. Discover also all our services that make it so easy to have an outdoor kitchen, truly without worries.
It's worth it!
Utilizza il nostro configuratore
Segui le istruzioni di montaggio
Guarda il video con le istruzioni per la corretta pulizia della tua cucina
Fire has always been the inspiring symbol of conviviality and a lifestyle based on good food. Starting from this idea, we have developed a line of wood braziers designed to rediscover the pleasure of outdoor cooking and to share beautiful moments in your own outdoor space…..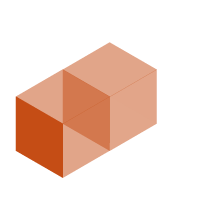 modularity
and composability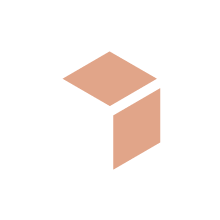 materials
finishes colours